My Biography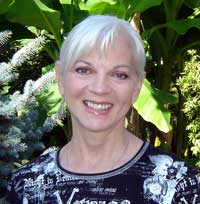 Janice is a practicing astrologer and an active member of the Fraser Valley Astrological Guild, Janice is past editor of their newsletter and lectures frequently. Janice is a member of ISAR (International Society for Astrological Research) and OPA (Organization of Professional Astrologers). In 2001, ISAR granted Janice the C.A.P. (Certified Astrological Professional) designation in recognition of 30 years of professional counseling, writing and teaching.
She was columnist for Shared Vision Magazine and the Vancouver Courier newspaper for many years. Janice teaches her students and clients how to tap into the world's greatest day-timer for success, and for understanding human relationships.
Janice: Although my family has intense interest in metaphysical subjects, it wasn't until the late 1960's that my first professional encounter with astrology turned my life around. A friend asked if I'd like a chart done for me by a professional astrologer in Florida - Sylvia DeLong. Of course, my Pisces self accepted, and a type written chart explanation arrived that mystified and amazed me. That a stranger, through mathematics, could know so much about me was astounding. My strong Capricorn placements had to know how it was done. Sylvia DeLong has since become legendary, and I have become a professional astrologer.
I began studying with another great, Elizabeth Palmer (Tessier) in Toronto. During the "What's your sign?" era, interest in astrology was immense and classes were 40-50 people strong. The Astrological Institute on St. Clair Avenue was renowned for stringent teaching methods in the early 70's. It was thorough groundwork, often lacking in modern Internet answers. The serious students of today must be greatly admired. It wasn't long until I began reading charts.
I taught at the Institute of Parapsychological Studies, also in Toronto and founded by my good friend, Beverley Janus. Classes were held at Seneca College at York University - a first in Canada. I loved teaching from the beginning.
Television, radio talk shows, phone-in, and speaking appearances have been too numerous to count (30 years is a long time) but each has been exciting.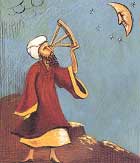 In the early 80's, promoting and managing large E.S.P. conventions throughout Canada, US, and even Australia, allowed me to know and understand the many styles of astrology and the myriad ways humans choose to try to make sense of our world and it's workings. Some are shrouded in mystery. Astrology continues to be accurate and requires no belief system.
My message is simple: astrology is a tool. Knowing the energy patterns of the day (or month or year) help us make better decisions. Of course, feelings still overwhelm us, but when a person thinks in cycles, situations blend and flow without requiring constant absolutes. When we view life as always 'becoming', beginnings and endings take on new meaning - bring hope and excitement. Life always holds great promise. We read the messages in the stars' movements to better dance in tune.
Yes, astrology is logical. It tells the story of your life. It will tell you if a relationship will work out. Astrology tells the best and worst people and times to do business. Best of all, it tells us how to make the most of what is already in motion. That's the mystery and the magic.