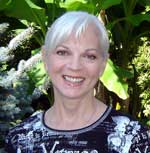 Follow Follow me on the StarGazer path. Knowing planetary movements and energy patterns in advance allows us to act with synchronicity instead of simply reacting. This simple but mighty step toward determination helps fulfill our highest potential, and helps us make better decisions. Of course, feelings still overwhelm us, but when a person thinks in cycles, situations blend and flow without requiring constant absolutes. When we view life as always 'becoming', beginnings and endings take on new meaning—bring hope and excitement. Life always holds great promise. We read the messages in the stars' movements to better dance in tune.
Yes, astrology is logical. It tells the story of your life. It will tell you if a relationship will work out. Astrology tells the best times to do business. It shows who would make a good business partner and who'd be a poor choice. Best of all, it tells us how to make the most of what is already in motion. That's the mystery and the magic.
The adjacent menu will let your tour the site, a few little Zodiac stories and a bio. I don't have an email, but I will be happy to talk to you on the phone, that number is on every page. Leave a message if I don't pick up, tending to my garden keeps me away from the phone.
I used to post the Moon watch, if you are looking for one, check out www.astrologicallyspeaking.com/voc.htm, my friend and colleague Anne maintains a lengthy listing about the Moon.
Curious about what day of the week you were born on? Here is a cute little calculator.